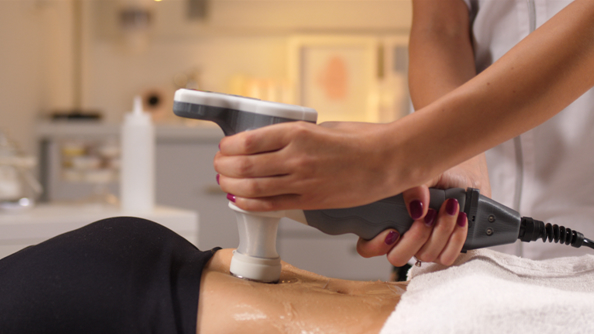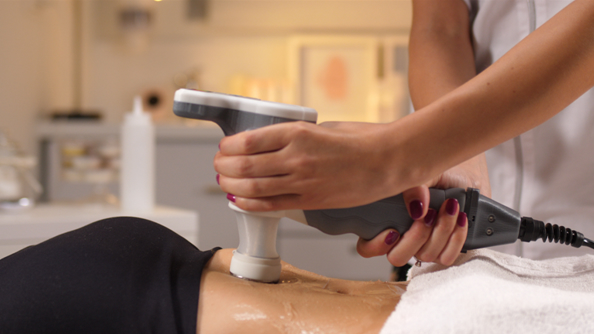 BODY CONTOURING & FAT REDUCTION Using lipolysis
Many of us have been battling for years with excess body fat, trying countless diets and even maintaining regular exercise and a healthy lifestyle, without success.
Ultrasound fat dissolution treatment is considered one of the most advanced and effective treatments. The advantage of dissolving fat with ultrasound is that it is a non-invasive and painless technique.
The device sends sound waves towards the fat accumulation and causes a targeted dissolving of the fat, a reduction of the cell volume in the treated area, all without affecting the cell The ultrasound dissolves the fat and regenerates it as energy available to the body.
It improves blood flow and metabolism while enhancing the ability of skin cells to regenerate – the result is a significant body circumference reduction, a removal of fat accumulation and an improvement in skin texture.
A series of treatments is required to achieve the desired results. Once the series is completed, there is no need for further treatments to maintain the achieved result.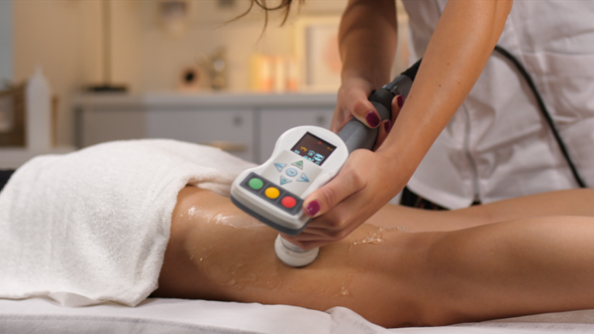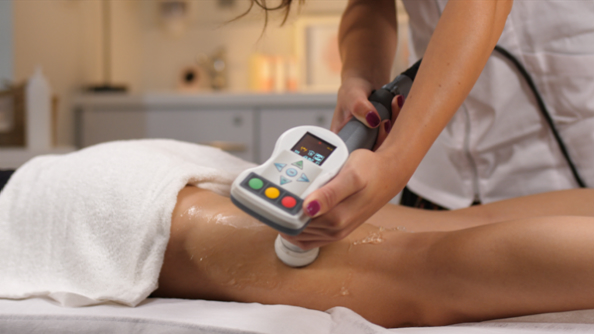 CELLULITE REDUCTION & Improving the skin appearance
Cellulite is the result of subdermal deposition of fat, which leads to an uneven, lumpy appearance of the skin in areas such as the buttocks, thighs, arms and abdomen.
Cellulite is formed when blood flow and toxic waste removal in the tissue are malfunctioning, and fat gets stuck on its way out.
SonNext device, based on ultrasound technology, applies heat to the subdermal layers, where cellulite is located, thus increasing blood flow to the area, as well as breaking down the fat deposits that have accumulated there, and allowing them to flow out of the body.
The device's action also helps to renew Collagen fibers, improving the skin's look and feel.
The deep lymphatic massage achieved using the Balancer device, utilizing air therapy techniques, also improves blood flow to the area, and helps to clear fat out of the body.
A series of treatments is required to achieve smooth looking, cellulite-free skin. After the first series of treatments is complete, maintenance treatments are required every 3 months.